ABOUT SHOW OFF LIGHTING
Show Off Lighting LED trade show lights
SHOW OFF LIGHTING LLC is a North Carolina based trade show lighting and specialty LED Lighting manufacturer. We make the best and most user friendly LED trade show lighting,jewelry lighting and craft show lighing available today. Our customer service is second to none and we supply a (2) year warranty on all of our lighting fixtures. Setup your trade show booth lighting & craft show lighting in minutes and make your trade show display dazzle with sun balanced, energy efficient LED lighting. Most of our customers say they have experienced up to a 30% increase in sales!!
SHOW OFF LIGHTING AT TUCSON GEM & MINERAL SHOW AGTA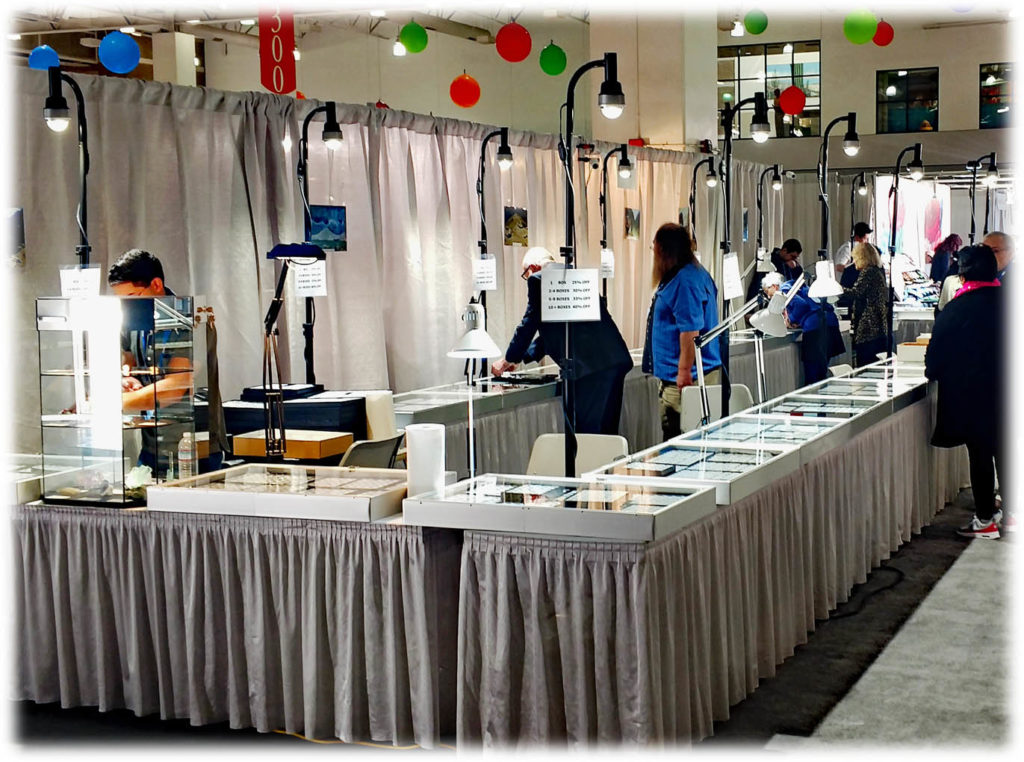 SAVE TIME & MONEY WITH SHOW OFF LIGHTING
Show Off Lighting is a state of the art COB LED trade show lighting & craft show lighting solution that is revolutionary. We are an American company born right out of necessity quite honestly. We have been exhibiting at trade shows for 17 yrs. We could never find trade show booth lights or trade show light rentals that made any difference for our fine jewelry display. We've used Eastern Lighting, Post Up Stand along with many other trade show lights & nothing worked. They were hot halogens or metal halide with transformers, took an hour to setup, had poor light illumination quality or required a ridiculous amount of power and they looked like a tangled rats nest & were overpriced. The worst part was after all that work our jewelry display never stood out in the crowd or helped to increase our sales. Years ago we developed Show Off Lighting affordable LED trade show lights that would solve all of these problems. With a team of mechanical and electrical engineers, we created the most incredible, professional looking, affordable, sun balanced, user friendly, powerful, energy efficient LED display lighting system that sets up in minutes & is easy to transport.
Trade show booth lighting is of critical importance to your trade show displays. Many trade show venues have banned trade show lights that draw excessive power & produce extreme heat such as halogen. Our Las Vegas approved LED trade show lights  are low heat & set up in minutes without tools for a bright and attractive look that will draw customers to your booth from across the room. All aluminum, adjustable & easy to transport,  Show Off Lighting will significantly reduce your setup time. Show Off Lighting can save you time, money and help you increase your sales.