CREATE SHOCKINGLY BEAUTIFUL DISPLAYS WITH INTERIOR SHOWCASE LIGHTS
The importance of interior showcase lights for your display 
Combining both exterior and interior showcase display lights creates the best possible lighting conditions for your trade show displays.  Using both types of display case lighting gives you that extra WOW FACTOR that is sure to dazzle your customers. Interior showcase lighting is an inexpensive way to have even more light on your displays making them look better than they have ever looked before. These lights are especially good for items that need to sparkle, shine and have breathtaking colors that pop. Jewelry displays look particularly beautiful with interior display case lights so these make the perfect jewelry showcase lights. The exterior overhead lighting will make your booth come alive and be visible from a distance. The interior showcase display lights will make your showcases stop customers in their tracks with their brilliance.

What to consider before purchasing interior showcase display lighting
You only want to use low heat LED lighting on the inside of your display cases to prevent excessive heat build up. The color spectrum should be carefully considered as well. The LED interior display case lighting should alternate with warm and cool spectrum to obtain the most realistic and sun balanced color rendering.  Most LED interior showcase lights are only the cool spectrum which washes out colors and produces a harsh white and glaring light so that is why you want to make sure to have a warm and cool spectrum combination. These lights are such a great way to add something really special to the look of your booth, especially if you have a jewelry display. Setup time should be a concern so be sure to look for lighting that installs quickly & easily. Depending on the depth of your showcases you will want to consider the beam angle of the light. A narrow beam angle of 60 degrees will light a deep case best and a wider beam angle of 120 degrees will better light a shallow display case.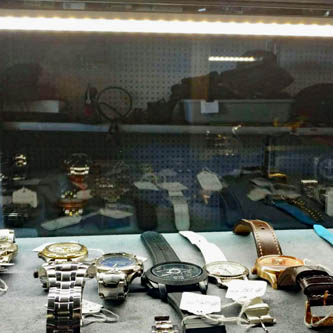 Show Off Lighting produces a high quality, sun balanced spectrum (warm & cool), LED interior showcase display light with TWO ROWS of LED lights for twice the brightness at a terrific price. They are 4800k and 92 CRI (color rendering) with a wide or narrow beam angle and clear or diffused lens cover. The suction cup mounting is quick and easy to use with everything included to plug in and go.
These LED display case lights are perfect for jewelry showcase lighting, showcase lighting, pawn shop replacement showcase lights, merchandising and display case lighting in retail stores and more.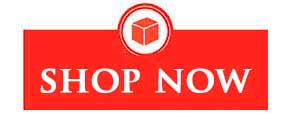 Perfect LED showcase lighting for your Arizona Case showcases
Our Show Off Lighting 28″ LED interior showcase lights are the perfect lighting upgrade for your Arizona cases. These in case LED strip lights have TWO rows of lights that will give you brilliant and beautiful illumination for your Arizona cases. Outshine the competition with Show Off Lighting and make your booth "the destination" for the buyers. 1450 Lumens of sun balanced display case lighting will give you sparkle like never before while rendering breathtaking colors. Attract more attention, more buyers and setup in minutes with Show Off Lighting showcase display lights.