PERFECT SOLUTION FOR ART SHOW & CRAFT SHOW LIGHTING
The perfect LED art show lights & craft show table display lighting
Art show and craft show vendors require craft show lighting that is easy to setup, energy efficient and powerful. Show Off Lighting uses bright, sun balanced LED lighting that is so versatile it can be setup in an art show or craft show tent using a battery and inverter or try our 20w battery powered light that has an 8 to 9 hour run time. Bring your craft show displays and your art show displays to life!! Create an environment that will draw customers like a magnet. With proper art display lighting and craft show booth lighting your display can be the center of attention and look as creative as your arts and crafts are.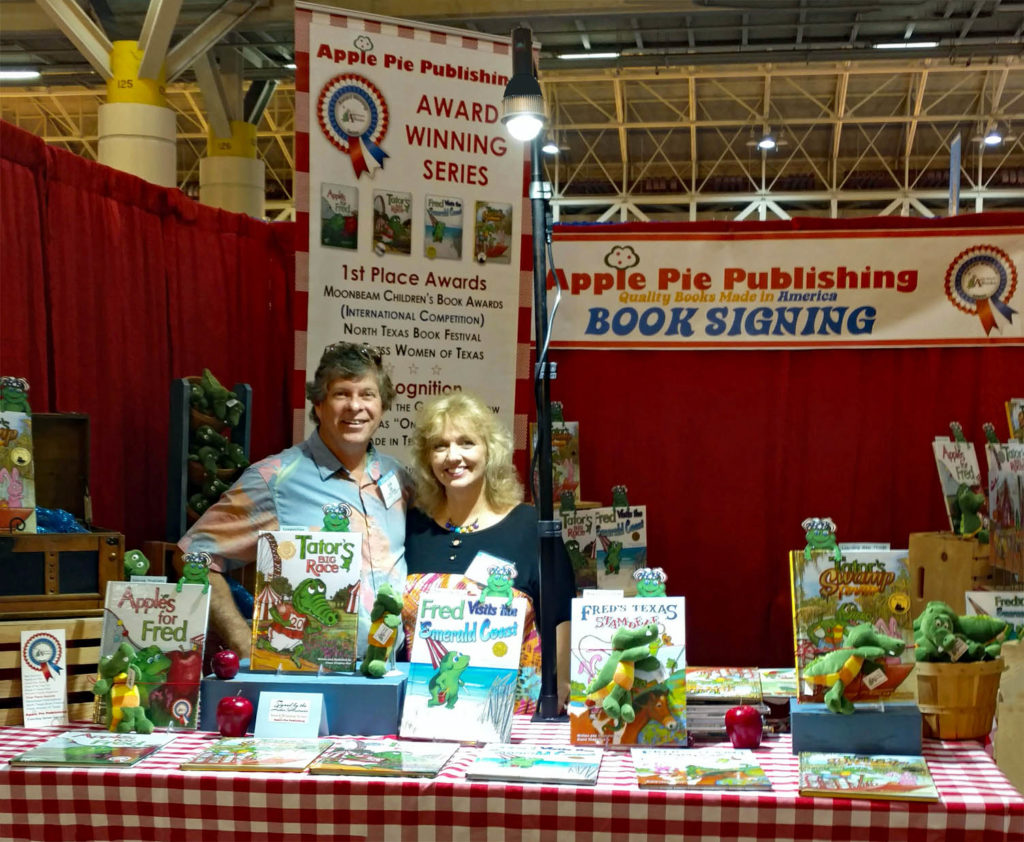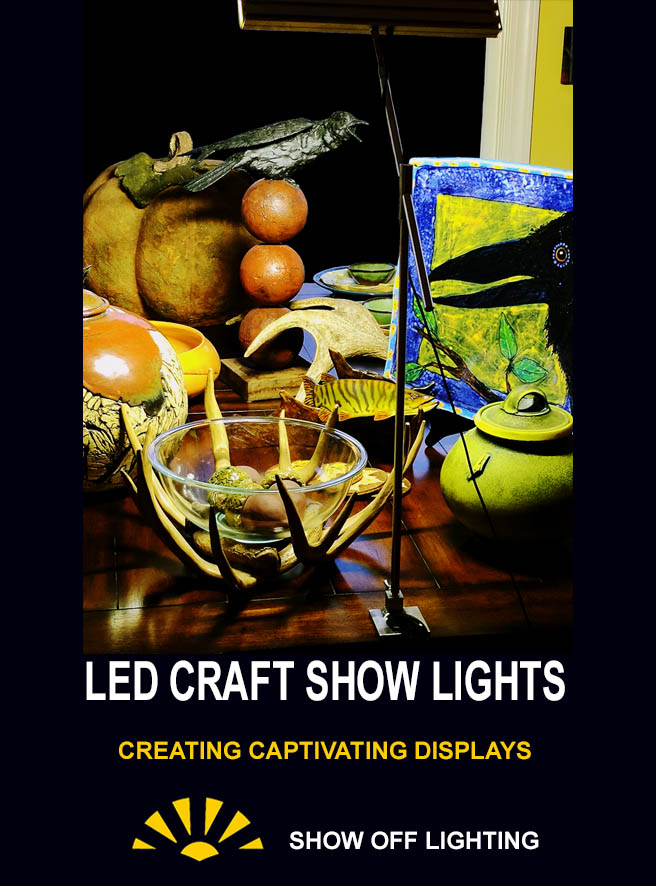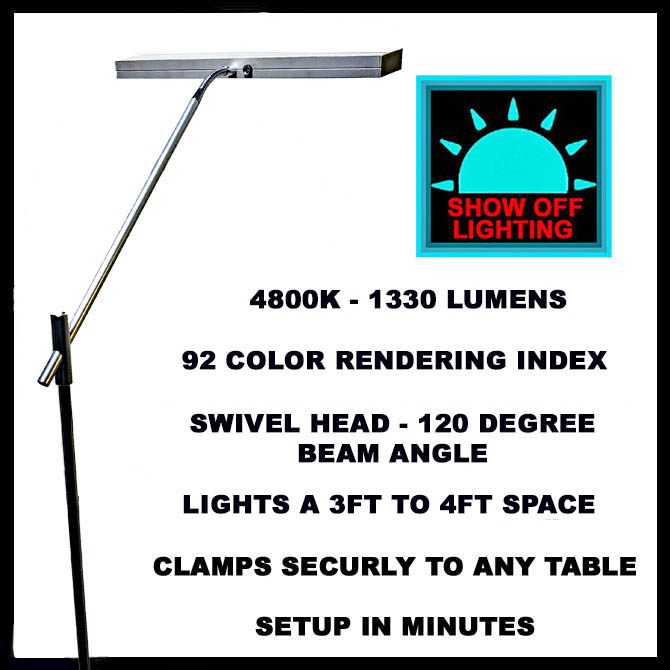 PORTABLE & EASY SETUP LED CRAFT SHOW LIGHTING
Our  portable LED craft show lighting is the solution for your craft show displays. Make your art show displays and craft show displays pop with color using our bright COB LED lighting.  Our affordable, high quality craft show lighting and art display lighting will save you time and money. It sets up in minutes, is energy efficient and is very affordable. Let Show Off Lighting be the game changer you have been looking for to put your feet on the path to increased sales. Your art should be the center of everyone's attention and it can be with the right lighting.